There is Lot's of Outdated And Misleading
Information Out There.
If you're confused and frustrated with the lack of accurate, relevant information, you're not alone. Be wary, bad information online can lead to major time sinks and hefty financial loss down the line.
Laws are constantly changing
Opportunities vary city by city
Inaccurate information online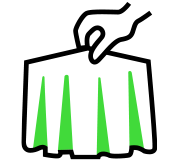 Best opportunities aren't always obvious
Our 1-on-1 sessions are tailored to address
your specific needs and situation.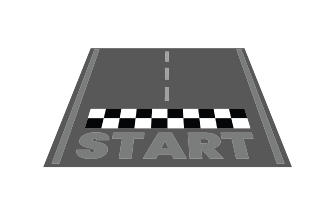 I need help identifying a cannabis business that best fits my goals and resources.
I've picked a business type and need help determining the required steps to move forward getting licensed.
I'm a property owner and want to explore opportunities to lease or sell to a cannabis operator.
Potential Discussion Topics
Cannabis Industry Crash Course
BeGreenLegal has our finger on the pulse of local and state regulation. We will give you the latest, most current information about the industry and licencing process.
In the crash course, we'll cover:
Application Licensing Process
Business Models
License Types
Financial Requirements
Business Strategy Session
If you've already identified a business type that you're confident is supported by regulation and licensing structures, we can use our time to help you develop a detailed strategy for moving forward successfully.
We can help you wade through complex, confusing government documents or review your own internal business plans.
Some of the document types:
Zoning Maps
GIS Mapping
Regulations
Ordinances
General Plans
Find the perfect plan for
your exact business needs
If you are…
Preparing your business strategy.
Looking for more custom planning assistance and insight into a particular project.
Preparing to launch a company and don't want to make costly mistakes
Curious about the opportunties within Licensed Cannabis
Unsure which business models best suits your budget, skills and passions.
Ready to transparent, honest conversation.
Custom Conceptual
Recommendations
Written Report & Plan Guidelines, Presented Live with Q&A
Examples include:
License Strategy
General City/County Direction
Corporate Planning
Fund Raising Guidance
Basic Economic Modeling
If you are…
Ready to begin execution of your strategy.
About to make some permanent decisions & can't afford to overlook trap doors.
Looking to get the value of a team without having to add to your payroll.
Support Project
Execution
Examples of these Less than Full Application Steps Include:
Detailed Property Search (Hunting List)
Property Suitability on Specific Parcel
Preliminary Premises Design
Investor Pitch Deck Consult & Composition
Advanced Financial Modeling
Business Plan Composition & Publishing
If you are…
Applying for local permits or state licenses soon.
In search of professionals with talent, experience, ethics and proven processes that work and impress reviewers and agencies every time.
Trying to keep the license and grow the business for which you worked so hard.
Applications &
Licensing
Land Use Permit Applications
Local Operator Permit Applications
State License Applications SOPs
Business Strategy & Process Improvements
Have some questions first?